News Blog
Hi again!

This is the page where I basically tell you what I've been up to if I think it's relevant to my photographic activities and I feel it will be of interest to you, the reader!
Trying my hand at more steam railway photography
17/03/2022
It was great today as the World famous steam locomotive, the Flying Scotsman paid a visit to Kent for the first time in perhaps 60 years. I was at Wye to capture this image as it passed through the Kent countryside. This image also appears in my
"Steam on the Mainline"
gallery.
A Gold Medal!
05/10/2021
Extremely pleased that my image 'Beam Split Steamer' has been awarded a PSA gold medal at the 2021 Chicago Lighthouse Stereophotography exhibition.
Something different
20/03/2021
Alongside photography cycling is a major pastime of mine and occasionally I like to add purpose to it by taking part in virtual charity fundraisers. Currently I am taking part in the Lancaster Challenge where I am riding 500KM. My late father was in the RAF and this event is raising money for the excellent RAF Museum. In Dad's memory and to make it a little more challenging I am using one of his old bikes, a 1979 Raleigh Tourer. Please follow the address below to find out more or even donate and support my efforts which would be fantastic.
www.justgiving.com/fundraising/Kevin-Harvey9
Hollywood Success!
30/11/2020
I have had some nice success this year with acceptances of my stereo images into international exhibitions. The one exhibition I really wanted to feature in though was the Hollywood 60th Stereoscopic Exhibition. I entered four images and ALL were accepted, very chuffed with that. Even better was that one, "The Light Dragon" received an honourable mention but even better, "A Rose of Yellow" shown here received the macro ribbon award.
More International Success
30/09/2020
I entered four images into the 2020 Chicago Lighthouse Exhibition and had all four accepted! One of these gained an Honourable Mention, another was awarded the Lighthouse Medal and a third was voted Best Creative Image. This image entitled, "Watch out Wheelspinner Coming Through" is shown here. Very pleased that my work has been recognised like this and for the simple thought that people are enjoying them.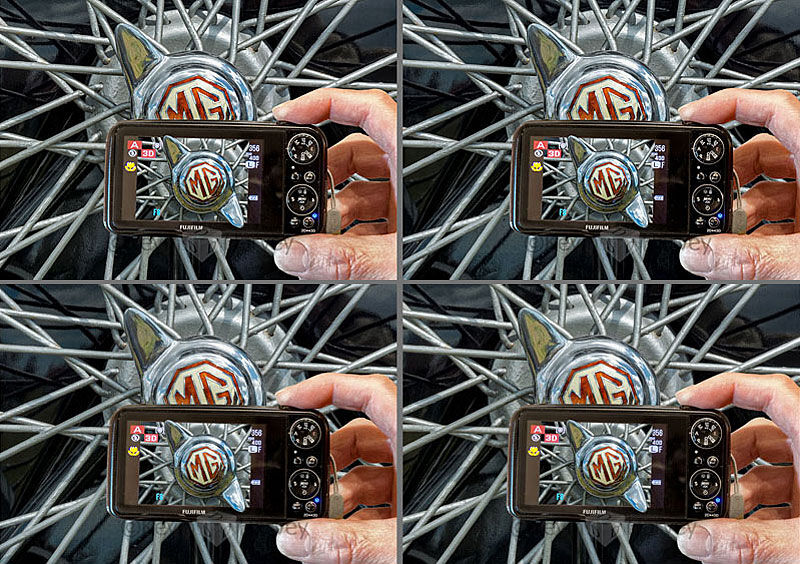 Australian awards arrive
11/07/2020
Very pleased to have received my awards from the Southern Cross stereo exhibition in Sydney, Australia. I have never won ribbons or indeed medals in any international exhibition before. A real highlight of 2020 and even my whole career as an amateur photographer.
First international success!
14/04/2020
Very pleased to announce that out of six images entered into the Southern Cross 3D Exhibition/competition in Sydney, Australia I have had five acceptances! There were two sections: Open and Macro. In the macro section I entered two images and had both accepted. One of them gained an Honourable Mention and the other attained second place and a medal, the Harold Grenenger Memorial Medal. In the Open section I had three acceptances out of four. Once again there was an Honourable Mention but one of the other images was judged as Best in Show and gained a PSA Gold Medal! Super chuffed or what. That stereo image is presented here. In these worrying times it was simply fantastic to get this news yesterday. My first international acceptances and two medals. Wow.
Poppies dropped over the White Cliffs November 10th 2019
14/11/2019
On November 10th, Remembrance Sunday, 2019 a WW2 Dakota which was a veteran of D Day dropped 750000 poppies over the White Cliffs of Dover. I was on hand to capture this event and was very pleased to take this image as the poppies were unloaded.
3D competition entries.
30/10/2019
It is always great to see my images exhibited to other people and exhibitions and competitions are a good way to do this although there can be a certain amount of stress involved. I find I become a bit of a perfectionist with entries and find it difficult to stop fiddling with them! The November Stereoscopic Society meeting in London includes a competition where members are invited to submit up to three images. I've been taking quite a few with my Pentax beam splitter recently so I've entered some of those. Internationally I've also entered a 3D competition in Hollywood USA! I've always found the Americans produce great 3D images so the chance to compete with them is a real challenge. I've been informed that even getting acceptance into the exhibition is a real accomplishment so we will see how I go. I've entered four images there.
Upturn in 3D activity.
30/10/2019
This past month has seen a real upturn in my 3D imaging activities. During the first couple of weekends I attended both the Coventry and the London branch meetings of the Stereoscopic Society. The Coventry meeting was a presentation by Denis Pellerin of selected images from Brian Mays vast collection of stereocards. The London meeting included talks by two authors on Scottish stereocards which was interesting as Scotland is a place of great interest to me. Hopefully, I will get to further meetings.
Gone international!
06/09/2019
Very pleased that stereoscopic images of mine were shown at the recent NSA 3D. Con at Akron , Ohio. Feedback from Stereoscopic Society member who was present has been very positive. Very pleased with that. Hope to do more international stuff in the future.
Homemade 3D digital camera
18/10/2018
I have been trying out my recently homebuilt 3D digital camera rig based around two Canon A480 cameras and controlled via the free Stereodatamaker application. There are new skills to learn with this set up and first impressions look promising. Pictures of the rig and exposures coming soon!
International Success!
28/09/2018
I took my 3D photography international by entering the Third Dimension Society's 55th International Exhibition of 3D recently and.....I have three accepted entries! Chuffed
Another accolade
23/05/2018
The success with the 'Figure in the Arches' image continues. As those who have read my website and/or seen any of my 3D presentations will know I was introduced to 3D photography by Queen guitarist Brian May. He is a fine exponent of stereoscopic photography and has an excellent website for his company,The London Stereoscopic Company, which can be accessed via a link from this website. I was very happy to find out this week that images from the Stereoscopic Society exhibition 2018 are featured on the Brian May website including my own! Chuffed or what!
Stereoscopic Society 'Best Image'award trophy
17/05/2018
I recently announced that I had won the best in show award in the 2018 Stereoscopic Society annual exhibition/competition and here is the unique and handsome trophy. I was awarded this at the recent Stereoscopic Society Convention at Buxton in Derbyshire. The society is celebrating 125 years of existence this year and I was therefore extra proud to win this in this special anniversary year.
Mega 3D Success!
22/02/2018
I am extremely pleased to announce that my 3D image of the Anthony Gormley figure at the 2017 Folkestone Triennial has won the overal best image award in the annual Stereoscopic Society competition.
More stereo success
21/03/2017
Very pleased to announce that I have had my best success ever in the annual Stereoscopic Society competition. I have a commended image, was runner up in the creative section and WON the panel section with a series of images based on a tall ship. Extremely pleased to achieve this in my third year of entering.
Storm Katie at Folkestone
28/03/2016
Storm Katie hit Folkestone during the night of March 27th 2016. The next day it was still windy and the sea a tad lumpy. This image was taken in the morning of March 28th. Luckily it was not high tide until the afternoon when conditions had abated.
New Retro Stereocards.
23/03/2016
The aquisition last year of a Lloca Stereo Rapid camera dating from the late 1950's caused me to resurrect my film developing equipment and shoot some black and white film again. This re-ignited my interest in film and I dug out my old Yashicamat 124G and Mamiya 645 Super cameras. Buying a Vuescan software licence gave rebirth to my Canon film scanners and I was back into analogue photography. It was then a natural progression to mount the Yashica and Mamiya on a slidebar to create cha-cha stereo cameras. The idea then came to create retro style stereocards. I could easily have done this with a digital camera but doing it this way has given my stereo photography a more fun and more challenging edge. Also, having a negative in your hand makes the images more tangible, I can see them rather than trying to imagine them as a space on a hard drive. Please go to my
Retrocards: Fokestone
gallery to view this ever growing collection.
Stereo entry success!
08/11/2015
Dr Brian May is a director of the London Stereoscopic Society and during the autumn they set a competition to create a 'Diableries' stereocard. This is my entry which took about two weeks to create. Happily, although not a prizewinner it was praised by Brian and I received a personally signed highly commended certificate! Yay!.
A Varied Photography Week!
27/09/2015
What a week it has been! Last weekend I was part of the photo crew covering the excellent Folkestone Skabour ska music weekend. Yesterday I put on my history hat and I was taking record images of artefacts in our local church. This is for a local history project based on the Folkestone St. Eanswythe. Later this week its back on with the 3D hat for a couple of presentations to local photographic organisations. Phew!
Mini tour of Kent!
16/09/2015
I'm in the middle of a mini tour of Kent Camera Clubs with my new improved 3d presentation. Ashford Camcorder Club were very appreciative and the Isle of Thanet Photographic Society especially enjoyed the full show. Some members even downloaded stuff I recommended from the web during the evening. In two weeks I'll be at Deal and Saltwood Camera Clubs. Great stuff.
Back to film!
06/08/2015
I have been having enormous fun with the Iloca stereo camera, so much so that I have resurrected my passion for black and white film. I have processed a few rolls now and I cannot see myself printing in a darkroom again so I have turned to scanning with my Canon FS2710 film scanner. I have successfully connected this Windows 98 device to my Vista computer by fitting a SCSI card and purchasing the Vuescan software. I'm all ready now!
Stereo fun with a 1950s 3d camera!
24/07/2015
The Stereoscopic Convention in Canterbury was fantastic and I managed to come away with a 1950's stereo camera. The camera is a Iloca Stereo Rapid. I have run a few films through it and it appears to work well. I have ideas for this!
Stereoscopic Society Success
30/06/2015
Very pleased to announce that this image won the runner up award in the annual competition of the Stereoscopic Society. The competition was open to entries from all around the World and I am extremely proud of my achievement. It also proved that although mostly self taught I can't be going too far wrong with this 3D photography lark!
This is an anaglyph which will require red/cyan glasses to view.
3D fun with a mobile phone.
13/06/2015
One of the joys of 3D photography is that it can be accomplished with any camera that captures an image. T o prove this I had some fun with my Nokia 520 smartphone this afternoon. This pic was taken with the phone mounted on a tripod via a sliderail. (Red/cyan glasses required to make this anaglyph work).
Website Revamped!
11/06/2015
At long last I have revamped my website. Since its inception I've added images or books in a fairly staid manner. With my interest in 3d I had included these images too but I realised that they should really have their own sections so now they have. I hope you like the new layout and will return again as I plan to add many more 3d images in future.
25/01/2015
My new Ska book has been published! Check out the preview.
...more
New Romney Marsh 3d anaglyph gallery added!
08/07/2013
Romney Marsh is a special place as it is where I grew up. The area was also the nursery for my early photography and is now the subject of a new 3d project. Images will be added all the time but here is a small selection to whet your appetitie. Enjoy!
Are these the largest stereopictures in the World?
20/03/2013
I was curious at how large I could go in producing stereo pictures. This book which was a project primarily for myself has A4 sized pics on each page. The stereocard bottom left in the pic is a standard sized stereo picture.
3D continues apace!
07/02/2013
Very very very busy with 3D this week. I've created a big stereo book 56cm X 22cm of Dungeness images which I'm very pleased with. Also done a set of normal sized stereocards of a local landmark. Wonderful stuff and max enjoyment.
SkaBook has arrived!
12/10/2012
Very pleased to announce that my record of Folkestone Skabour Festival 2012, 'SkaBook 2012' has arrived. The quality is very high and I think its my best book ever. Please preview it on the site and even better follow the link and purchase your own unique record of this great event.
SkaBook is published!
04/10/2012
Folkestone Skabour music festival was a brilliant event. I've now brought all my images together in one place: SkaBook 2012. A complete record of my weekend at Skabour. Through my camera lens see the bands, scooters, people and places I experienced that excellent weekend in August.
Exhibitions Abound!
04/10/2012
Good news! I have pictures in two exhibitions currently on display in Folkestone. First of all I have three images taken during the 2012 Skabour Festival displayed in Googies Art Cafe in Rendezvous Street. I also have four pictures in the 'Tree of Enlightenment' exhibition in the prestigious Sassoon Gallery upstairs in the library. Excellent!
Albane Photography
02/09/2012
Happy to announce that my photography is now on display in 'Albane Photography' in Sandgate High Street in Kent. Albane is a fantastic portrait and events photographer and her work and studio is well worth checking out. Last weekend we had a combined stand at the Sandgate Sea Festival which was quite successful and great fun.
First event stall and first 3d sales!
06/08/2012
Had an excellent weekend on the Folkestone East Cliff as part of a Anglo Saxon re-enactment weekend where we had a stall exhibiting and selling my work. Very successful and sold two packs of my Folkestone in 3D pictures. Superb!
Photobook samples arrive!
30/07/2012
Just received two copies of my Boat Project book. Very pleased with the quality and my wife is impressed too so that is a great boost. Check it out now!
New photobook published!
22/07/2012
Today I have published my latest local history photobook. This one concerns the recent visit of floating artwork 'Collective Spirit' to Folkestone.
Olympic Torch comes to Folkestone.
20/07/2012
My brother in law was lucky to be chosen to carry the Olympic Torch in Folkestone. I have had the opportunity to photograph it close up. Brilliant! This picture can be bought from my site.
Collective Spirit comes to Folkestone
11/07/2012
Collective Spirit, an Olympic arts project boat comes to Folkestone. July 10th 2012. 148 pics taken with 3ds too!
Folkestone Charivari Carnival in 3D
24/06/2012
I photographed the recent Folkestone Charivari Carnival 2012 in 3D and have produced a set of 15 images. These are presented on 30cm X 20cm sheets and are sold complete with viewers at £20 inc p&p.
Dover Bronze Age Boat Launch
12/05/2012
A mixture of my photographic and history interests today as I photographed the abortive launch of the Dover Bronze Age Boat.
3D prints in exhibition
15/04/2012
Very pleased to have some 3D prints in the Folkestone library/museum this month. The exhibition is based on images of Folkestone since the 1500s. My pictures are stereo views of the Roman Villa dig. It was great gauging peoples reactions at last nights launch event.
Monochrome Panel
15/04/2012
I entered a panel competition at Folkestone Camera Club and was pleased to come third. Not bad for first attempt there. My panel concerned Summerhouse Hill in monochrome and they can be seen in my Kent Downs gallery.
Picture well received
06/03/2012
Although not a winner this picture received 18/20 and also some very nice remarks from fellow club members. The location is Hastings and taking it was a classic example of being in the right place at the right time. Always have a camera to hand!
Competition Success
15/02/2012
I've had a fairly quiet year in Folkestone Camera Club competitions so I was pleased to score 20/20 with this view of Summerhouse Hill in the Kent Downs this week.
Letter published in Amateur Photographer
18/01/2012
Had a letter published in this weeks Amateur Photographer magazine. Someone had commented that the best photos are produced in the darkroom or computer. I disagree and believe that you have to get the information on the film or sensor first. Silk purse and sows ear ring strong here.
Photo Workshop
10/01/2012
This Saturday I'm participating in a photo workshop dedicated to producing quality photographs of archaeological finds. Can't wait. I love teaching photography!
Boxing Day Dip 2011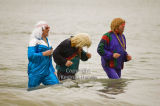 26/12/2011
Once again I've been down to the Folkestone Boxing Day Dip. There was terrible light which meant pushing my old Nikon D70 to ISO 800 but great fun was had by all. See the pics on my Flickr page. (Follow the link on my links page).
Happy 3d Christmas!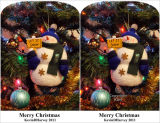 25/12/2011
Happy 3d stereo Christmas to all my website visitors!
Mega sized stereocards now achievable!
25/11/2011
Very pleased with a new stereo viewer I have just bought. It allows high quality and very effective viewing of any sized stereocards. I have used it with normal 15cm X 10cm cards up to two A3 prints side by side. It does not matter if they are portrait or landscape format either. Pleased am I!
Book now available as an ebook!
30/10/2011
BIG NEWS!! My book "From the Darkness to the Light" is now available as an ebook download. Read how I revisited images originally taken as silver halide images and brought them kicking and screaming into the twenty first century. At this bargain price surely there is no excuse to have a look! Follow the link from this website. Thankyou.
Folkestone Camera Club write up.
21/10/2011
Following the success of my recent 3D presentation Folkestone Camera Club have posted a very flattering write up about it on their website. A very big thank you to them for that. Incidentally now that I've done that I can look at the literally hundereds of other 3d pics that did not make the talk but which will hopefully turn up in future presentations. Hope that happens!
3D Presentation success!
14/10/2011
My 3D presentation at Folkestone Camera Club was a huge success. The anaglyphs looked even better on the screen than they did on any of my home computers. Now it is done I hope to take it elsewhere. Most importantly I thoroughly enjoyed myself doing it!
3d presentation days away
07/10/2011
Been a while since I last updated my site. Fact is I've been working hard on my 3d presentation which is now only days away. I'm sure its a first for me and the Folkestone camera club. Can't wait!
Stereophotography presentation moves ever closer
22/09/2011
My 3d stereophotography presentation at the camera club is getting ever closer. Producing the anaglyphs has been a steep learning curve but very interesting. Can't wait to show them!
Anaglyphs added to site.
21/08/2011
To whet the 3d appetitie I've added a couple of anaglyph images to the website. Also been out today taking cha-cha 3d with a single DSLR. My technique is improving at this I think, (I hope!!)
3D presentation
17/08/2011
Working hard on my 3d presentation at the Folkestone Camera club in October. I have many pictures, piles of anaglyph glasses and just need to put it all together. Looking forward to practicing with the projector before hand. If that does not work I'll need a rethink!
Mustang lost.
13/08/2011
During the middle of July my website received a number of hits on one particular image. This was a picture of 'Big Beautiful Doll', a WW2 Mustang aircraft whic was unfortunately lost during an airshow. Thankfully the pilot survived. Of course this means I now have a very historic unrepeatable image in my collection.
Large Stereocards
04/08/2011
The classic stereocard is usually about enprint size but I've been experimenting with larger sizes and today I have received some examples. I am well pleased with them and have discovered a viewer that works well with this larger size.
More stereoscopic cards added.
01/08/2011
My 3d stereo photography interest continues unabated and I've added more stereocards to my stereo gallery. Please visit that page now!
Letter published in Amateur Photographer
01/08/2011
Very happy to report that the Amateur Photographer magazine has published a letter of mine about 3D photography. This discipline is taking up more and more of my photographic time and I'm thoroughly enjoying it. I was told the other day by someone who doesn't practice it that interest in 3D is waning but who cares, I LOVE it!
Price Drop!
27/06/2011
With an eye to current economic conditions I have decided to drop the price of my prints. I believe they still represent excellent value for money as they are professionally printed photographs on Kodak or Fuji paper and not the home produced and often delicate inkjet prints.
A first visit to Scotland
22/06/2011
At long last I've been to Scotland. Admittedly it was our honeymoon on the banks of Loch Lomond but I did manage some photography. I've added a new gallery for these pics which will be added to as I find time to convert the RAW files I took there.
Stereocards
08/03/2011
Just received my first set of stereocards. Well pleased with these 3D pictures. I'll be putting them on site available for viewing and purchase very soon.
Competition success.
16/02/2011
Really chuffed that a holiday pic taken in Cornwall last year scored maximum marks in a Folkestone Camera Club competition this week!
On tenterhooks!
12/02/2011
I'm working very hard on a very specialized branch of photography at the moment. Very excited about it and can't wait to share the results but want to make sure its as good as I can get it before 'exposing'(!) it to the World. Watch this space.
Rye Camera Club competition night.
01/02/2011
Last night, January 31st, had a great night judging competitions at Rye Camera Club. Good company and fine pictures. What more could you want at a club night?
Ready for stereo.
26/11/2010
After weeks of experimenting with single cameras and two film cameras I'm nearly ready to embark on my stereo photography career. My own designed apparatus is just about sorted. Can't wait to get out there!
Good photography day today!
15/11/2010
Inspired by Brian May last week I've been out with two FILM cameras today. Also I scored 20/20 at the camera club tonight. Brilliant!
Brian May at Folkestone Book Festival.
10/11/2010
Went to an excellent talk and show by Brian May and Elena Vidal on Victorian stereo photography at the Folkestone Book Festival today. Inspiring stuff!
Hastings Pier
17/10/2010
Once the subject of some of my most successful photos Hastings Pier is such a sad sight now. I'll have to dig out my old negs which are now historical I guess.
Practical Classics again!
10/10/2010
Well chuffed today, Practical Classics have published another of my pics. The brilliant day out at the Folkestone Oldtimer car show on August Bank Holiday is even more memorable now!
I win a bottle of wine!
06/10/2010
The Folkestone Camera Club had a competition for a 'Kentish View' this Monday and judged by the members and my picture of Fairfield was placed first with the reward of a bottle of Tenterden wine. Nice.
Holiday pics onslaught!
01/08/2010
We,ve just returned from a fourteen night break incorporating a week in both Cornwall and the Isle of Wight. This has resulted in nearly 1000 RAW files that naturally everyone wants to see now! Help!!
Published in Practical Classics.
01/08/2010
Once again Practical Classics have published my photography. This time it is two pictures. One from Faversham Classic Car Show and one from a Rolls Royce event in Dover. It is always a joy to reach a large audience like this.
Exhibition success
06/07/2010
The camera club exhibition has ended in the doctors surgery and I have just one picture left! 'Deckchairs and Sunhats' and the 'Tree at Brookland' have gone to new owners. Interesting how some of my most popular pictures were taken on film!
Surprise at prizegiving evening.
11/05/2010
Last night was the Folkestone Camera Club prizegiving evening where I was presented with the Len Charles Trophy. The club has a large membership of over 100 people and I was very pleased to have my image 'Deckchairs and
Sunhats' named as the chairmans favourite picture of the year. Chuffed or what!
Exhibition success!
29/04/2010
The camera club exhibition in which I had four prints on display has resulted in a sale for me! A fine person has purchased my picture of the steam train Tangmere at Folkestone. Yay!!
11/04/2010
It is now possible to preview my first book! From the Darkness to the Light is a book containing pictures captured on silver halide film and their subsequent revisiting in the computer complete with their respective stories.
...more
Easter at Folkestone
02/04/2010
This morning I was up on Folkestone Downs taking pictures of the annual procession of the Crosses to the top of neighbouring Sugarloaf Hill. It was cold and a bit wet but I took some nice pics which can be seen on my Flickr page.
I've made my mark at Folkestone Camera Club

25/02/2010
After months of relative inactivity in this club and realising that to win their competitions creativity is the watchword I actually managed to win the Len Charles trophy competition. Needless to say I am very happy and this has spurred me on. Thanks to everyone who voted, I'm humbled!
I have joined Flickr.
07/02/2010
Today I have taken the plunge and become a member of Flickr. The Flickr site will basically be the home for my more everyday photography whereas this site you are on now will be the home of my more fine art photography and hopefully sales!
First success at Folkestone Camera Club!
07/02/2010
Although this print did not attain a top score at a recent Folkestone Club competition the committee were still sufficiently impressed by it to include it in an upcoming battle with another club. I am proud to be representing my new club in my first year of membership.
Exhibition beckons.
17/01/2010
The opportunity to exhibit work in public is never to be ignored and I've been invited via Folkestone Camera Club to supply a small selection for display in a new doctors surgery in Hythe, Kent. As I write this I have mounted and framed four 50cm X 40cm prints ready for this show. Can't wait till the exhibition begins!
On a Roll!
23/11/2009
I'm on a real roll here as I have once again been published in a national magazine. Three times in one month! After my success with the 'Reflections' competition in the Amateur Photographer I entered a picture of the London Eye into their 'From a Low Angle' competition and once again I made the shortlist of the top thirty.
Published again!

14/11/2009
I greatly enjoy involving my other passions in my photography and my interest in Ford Capris has resulted in another published photograph, this time in Practical Classics magazine. The picture was taken at an event to celebrate the 40th anniversary for the Ford Capri marque at the iconic Brooklands racing circuit in Surrey.
Amateur Photographer competition.
31/10/2009
Feeling flushed with success as my entry to the Amateur Photographer APOY09 competition 'Reflections' is shortlisted amongst the top thirty achieving a placing of 18th. Not bad for a 24 year old Praktica FILM camera. Chuffed I am. Got to aim higher now. Incidentally this image is available for purchase and can be found in my Romney Marsh In Colour gallery.
Website Launched
30/08/2009
This is an exciting day because after much planning I am at last showing my pictures to the World. The collection herein is just the beginning, there are many more pictures to be added including film originals still to be scanned and the countless RAW files only viewed virtually so far!